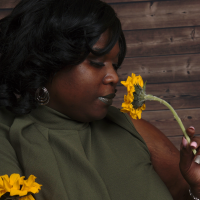 Lisette Mckenzie
Advice & How To, General Nonfiction
Lisette Mckenzie is witty, engaging and brutally honest in her recollection of a life lesson learned. Born and raised in the Bronx, NY, Lisette has-like many of us- had her fair share of life stressors that have held her in a constant downward spiral. One of her most celebrated accomplishments was the day she found the wisdom and strength to say "No More" to domestic violence and "Yes, Please" to living a happy and purposeful life.
Recommended Featured Books
"You will have to make up for the smallness of your size by your courage and selfless devotion to duty for it is not life that matters but the courage fortitude and determination you bring to it. "